It's for a good reason that Kenya is one of the top destinations in Africa — jam-packed with beautiful and diverse landscapes, from a tropical coastline dotted with miles of white sand beaches and coral reefs, to spectacular national parks with endless opportunities for safaris.
Kenya also contains one of the most colourful arrays of tribal cultures anywhere in Africa. Kenya's Rift Valley contains prehistoric fossils and other evidence that have continued to delight archaeologists all over the world, ever since Louis Leakey carried out his famous 'digs' in the area. Kenya is also one of the most tourist-friendly countries in Africa, despite the political tensions prevailing there. Kenya is totally geared for the tourist with extensive tourist infrastructure that makes its wonders accessible, and friendly villagers in the countryside who will make your trip an enjoyable one.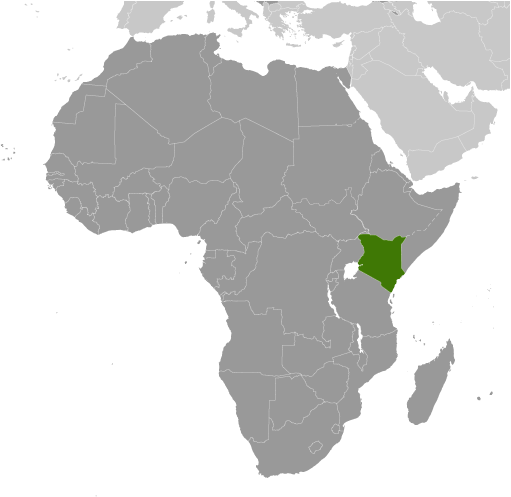 WHAT DO YOU NEED TO VISIT
FIND YOUR




WHERE-TO-NEXT




DESTINATION
Advanced real-time filter by visa, region, value, weather & activity
Capital

: Nairobi

Currency

: Kenyan Shilling (KSh, KES)

Area

: 582,650km²

Population

: 51,39 million (2018)

Language

: English (official), Kiswahili (official), approx. 72 indigenous languages

Religion

:Protestant 45%, Roman Catholic 33%, indigenous beliefs 10%, Muslim 11%, other 1%

Electricity

: 240V, 50Hz (UK plug)
1 May, Labour Day
1 June, Madaraka Day (Self-Rule Day)
10 October, Moi Day
20 October, Heroes' Day (Mashujaa Day)
12 December, Jamhuri/Independence Day
Holidays falling on a Sunday are observed the following Monday.
Business openings and work schedules may be significantly affected by Christian, Buddhist, Hindu, Islamic, Jain, and Sikh holidays and festivals.
Kenya's climate ranges from tropical (along the coast) to arid (in the mountain regions). Kenya's climate is impacted by the El Nino Southern Oscillation (ENSO), as well as the movement of the Inter-Tropical Convergence Zone (ITCZ). The rainy season in Kenya usually begins in March and decreases in May to June. The second wet season begins around September/October and shows a decreasing trend in December. The windiest time of the year occurs during the southeast monsoon, which extends from May to September.
Most destinations have different times of the year when they're more or less popular with tourists.
There are no ski resorts in Kenya, but it is technically possible to ski on Mount Kenya, if you are a professional and make the necessary arrangements beforehand.
HIKING & CYCLING IN KENYA
You can enjoy outdoor activities in Kenya throughout the year. The rainy season is typically in April, May and November. The best weather conditions in which to climb Mount Kenya are from January to March and from June to October but it can be climbed all year round.
The beaches of Kenya are best enjoyed from October to January as these months also offer the best conditions for diving and snorkelling. Some of the best beaches are: Diani Beach, Nyali, Lamu Beaches, Vipingo, Watamu Beach at Turtle Bay, Gazi Beach, Bamburi Beach, Kikambala and Shanzu.
Kenya offers some great surf from March to June, although the months of May and June are by far the best. Some good surf spots are: Baobabs, Mombasa Channel, Kiwayu, Shanzu Beach, Shela Beach, Nyali Beach, Watamu Bay, Malindi Bay and Manda Island.
You can find beautiful wind and kitesurfing conditions in Kenya pretty much all year round. The most reliable and consistent wind is from December to early March and you can get big waves and some really strong winds from June to September. Galu Beach is the place to be!
For more details on kite surfing in Kenya expand this section!
Be aware of possible health risks in
Yellow fever - The yellow fever virus is found in tropical and subtropical areas of Africa and South America. The virus is spread to people by the bite of an infected mosquito. There is no medicine to treat or cure an infection. To prevent getting sick from yellow fever, use insect repellent, wear long-sleeved shirts and long pants, and get vaccinated.
Zika Virus - Zika is spread mostly by the bite of an infected Aedes species mosquito. These mosquitoes bite during the day and night. Zika can be passed from a pregnant woman to her fetus. Infection during pregnancy can cause certain birth defects. There is no vaccine or medicine for Zika.
Malaria - Malaria is a serious and sometimes fatal disease caused by a parasite that commonly infects a certain type of mosquito which feeds on humans. People who get malaria are typically very sick with high fevers, shaking chills, and flu-like illness. Although malaria can be a deadly disease, illness and death from malaria can usually be prevented.
Dengue - Dengue is spread mostly by the bite of an infected Aedes species mosquito. These mosquitoes bite during the day and night. About one in four people infected with dengue will get sick. For people who get sick with dengue, symptoms can be mild or severe.
SIGHTS & HIGHLIGHTS OF KENYA
PLAN YOUR TRIP
​
VISA
Let iVisa take the pain out of travel planning and assist you with Electronic visas, Travel Authorizations, Visas on Arrival, and even Paper Visas. They can also help with Health Declarations, Embassy Registrations and even photos. If you're from the US, they provide a One-Stop Shop to renew your Passport securely and error-free.
​
FLIGHTS
Find a cheap flight by using Skyscanner or Momondo. These are our favorite flight search engines search they index other travel websites and airlines across the globe to easily find you the best deal.
​
ACCOMMODATION
Hostelworld is the number one resource for researching and booking hostels. If you want to stay somewhere other than a hostel, use Booking.com as in our experience they consistently return the cheapest rates.
​
TRAVEL INSURANCE
Travel insurance will protect you against unexoected illness, injury, theft, and cancellations. It's comprehensive protection in case anything goes wrong. We never travel without travel insurance and we have using World Nomads for a number of years. Our favorite companies that offer the best options and value are:
Need more to book your trip?
Check our complete resource page for the all the best companies to use when you travel. You will only find the companies we use ourselves.
Please note that some of the links above may be affiliate links, and at no additional cost to you, we may earn a commission if you end up making a purchase. We recommend only products and companies we believe in and use ourselves and the income goes to keeping the site ad free.